The Best Event Navigation Tools — Indoors or Outdoors
Make your beautifully designed event maps readily available to pinpoint and guide attendees throughout your event. Use dynamic Google maps throughout your event app to highlight your venues and points of interest – all from your mobile device!
Learn More About Event Apps
Make Wayfinding Easier with Pinpoint Locations
Finding where the next session is or a sponsor at a trade show is made easy using pinpoints to highlight exactly where they're located. Your beautifully designed maps can be enhanced with exact pinpoints to guide attendees to their next location!
Learn More
Interactive Event Maps Make it Easyfor Attendees to Find
Make Wayfinding Easier with Searchable Event Maps
With an easy-to-use Search Engine, attendees can quickly locate your map or venue locations and see what is in the surrounding area. Searching for the next venue can be as easy as searching the name and using the Google map view right inside the event app!
The Complete Hybrid Event Checklist
The future of events is hybrid, and planners are arming themselves with the tools they need to hit the ground running.

 Sign up now to access EventMobi's Complete Hybrid Event Checklist, a free template ready for you to copy and use as you plan your next hybrid event.
Download the Checklist
"…the cost savings was extremely beneficial."
We spent tens of thousands of dollars on printed material during our previous conference, so the cost savings was extremely beneficial.
Tanya Flores-Olney
GetWellNetwork
Create the Best Event Experience with the Most Trusted Event Technology
Event Apps
Show them everything, exactly how you want it.  With Eventmobi Event Apps, you can create an accessible, custom, feature-rich experience for your guests.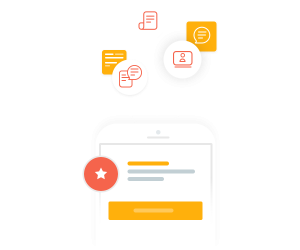 Learn More
Registration & Check-in
Make a brilliant first impression.  With a custom designed event registration app, you'll be offering your guests an easy and convenient way to sign up.
Learn More