The best event navigation tools — indoors or outdoors
Your beautifully designed event maps can now be layered with various event data powered by smart search and routing options, right within your EventMobi Event App. Whether your attendees need hotel maps with custom directions or an indoor map that will guide them to conference session rooms, it has never been easier to give them access to interactive wayfinding tools.
Make wayfinding easier with searchable event maps
With an easy-to-use Search Engine, attendees can quickly locate any kind of resource or destination using your event app's custom venue maps. The powerful Direction Wizard then computes the best route towards a destination, including multi-destination itineraries.
Customize and brand your Interactive Map
To save you time and resources, EventMobi solution experts will import and manage your maps and blueprints. We will also create customized directions so attendees can find the best routes between locations. Map Locations can be labeled and tagged with custom colors and thematic icons, making it easy for attendees to spot target destinations at a glance. Think of it as a custom-designed conference map combined with the user-friendly navigation tools of Google Maps.
Customer Feedback
The best reviewed Event App & Event Management Platform
"…the cost savings was extremely beneficial..."
We spent tens of thousands of dollars on printed material during our previous conference, so the cost savings was extremely beneficial.
Tanya Flores-Olney
GetWellNetwork
Event Apps
Show them everything, exactly how you want it.  With Eventmobi Event Apps, you can create an accessible, custom, feature-rich experience for your guests.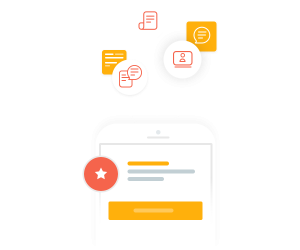 LEARN MORE
Next Up
Provide your guests with some friendly competition.  Live Displays are awesome for Gamified event experiences.
Gamification