Benefits
Your conference app will save time and enhance the event experience.
Easy to use, manage and customize. Everything attendees need to stay informed and get excited about the event, all in your app.
Try it Free
Upgrade your old event guide and go paperless.
From schedules to speaker bios and networking to notifications, EventMobi has everything you need to make your event a success. Attendees can access venue and speaker details, interact with each other, participate in games and live polls, take notes on sessions, and view documents – all within your event app. What's in it for you? Communicate important event information to attendees at the click of a button, and easily make updates on the fly without costly reprinting fees. Enhance networking opportunities, improve information-sharing, and gather event feedback easily within the app.
Upgrade your old event guide and go paperless.
Everything you need to retire your outdated event guide and reduce paper at your event. Give attendees easy access to all the event information they need.
Check it out
Highlight your brand with easy customization.
You only get one chance to make a good first impression. Give your event the introduction it deserves with an event app that highlights your branding and allows you to customize the look and feel of your event app to your heart's content! Your event app's dynamic Home Screen can be beautifully designed to engage attendees from the moment they set eyes on the app. Take advantage of an easily configurable layout, customizable images or gifs, countdown timers, personal schedules and more to reflect your brand and your event. Creating a beautiful, easy-to-use event app couldn't be easier.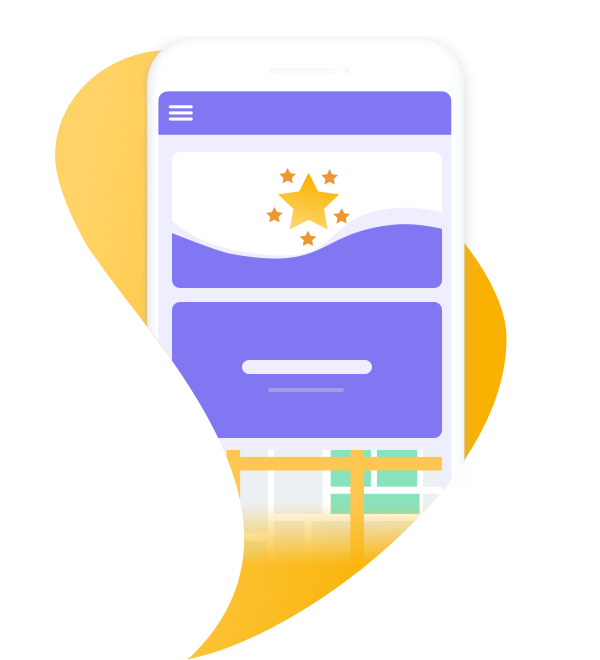 Highlight your brand with easy customization.
Easily customize the look and feel of your event app to highlight your brand and match your event's tone or theme. Ensure brand consistency throughout your event lifecycle.
Check it out
Deliver a personalized event experience.
Make everyone at your event feel like a VIP. Powerful features make it easy for you to give every attendee an event experience that feels like it was designed just for them. Offer event participants the ability to customize their profiles and build personal schedules, connect with others through private messages or group discussions, share their thoughts in the activity feed and more. There are countless ways to engage and enrich the event experience, giving you the opportunity to discover more about what makes your audience tick in the process!
Deliver a personalized event experience.
Provide your event participants with an engaging, enriching and personalized event experience that people won't be able to stop talking about!
Check it out
Our customers love us!
The Best Reviewed Event App Platform
"The app is really flexible and easy to modify..."
"The app is very user-friendly and it took very little time to set up all the sessions, attendees, presenters, etc. The app is also very flexible and it was very easy to modify and add things at the last minute. Our participants loved the look of the app and how easy it was to download and use. It was extremely convenient to have our agenda available at the tip of our fingers and send announcements and notifications to the group through the app. Customer service of both sales and operations team was excellent and we felt we had all the technical support we needed throughout the workshop. We will definitely use EventMobi again for our next event."
Beatriz Adan
Tenaris
Get to Know EventMobi
Attend one of our upcoming product webinars! We'd love to show you what EventMobi can do for your event.
Register for Webinar
Next Up
Provide easy access to your entire event portfolio. Drive more registrations by cross-promoting events to your members, employees, and customers.
Multi-Event Management