Gamification can help you achieve your event goals, while you create a fun, exciting and memorable experience for your guests.
Achieve Your Goals With an Expertly Designed Event Game
Many planners want to incorporate gamification into their events—but they often don't know where to start, or if it will even be worth their time in terms of attendee participation rates. Let us design your game concept and create all the elements needed to run it. Plus, we'll send someone from our team on-site during your event to help manage the game, communicate with attendees and promote participation.
Gamification Design
The Ultimate Guide to Event Gamification
Are you using Gamification to drive attendee engagement? If not, you and your attendees are missing out! Check out our Ultimate Guide on Gamification to get the results you need for membership success.
Download the Guide
Create the Best Event Experience with the Most Trusted Event Technology
Virtual Events Platform
EventMobi's professionally managed, end-to-end online events solution has everything you need design personalized attendee experiences, online & in-person.
Learn More
Event Apps
Show them everything, exactly how you want it.  With Eventmobi Event Apps, you can create an accessible, custom, feature-rich experience for your guests.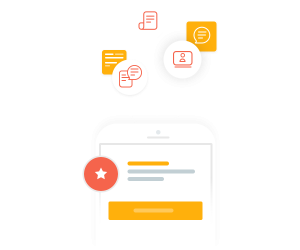 Learn More