Monitor Social Media Posts and Measure the Impact of Your Event
Understand your audience and which elements of your campaign are the most engaging with your very own social media tracking dashboard. Capture all posts and user-generated content about your event and easily identify and re-share the best content.

Comprehensive metrics showing your event's reach, demographics, and artificial-intelligence sentiment analysis are available within customizable, shareable, and downloadable reports. You can even compare the performance for different hashtags, or year-over-year improvement.

See it Live
Use Account Tracking Data to Measure and Grow Your Social Media Accounts: Instagram, Facebook, Twitter, Youtube
Understand who your followers and competitors' followers are, so you can speak to them in a way that will resonate. Smart algorithm will analyze your social media results and recommend when the perfect time is to post your content so it gains the most traction. Your overall account growth can easily be measured, including metrics such as follower count, engagement times, account growth, and post types.
Display Real-Time User-Generated Content on Screens During Your Event, or Embed on Your Website
Help your attendees connect with each other and share their experiences by live-streaming their social media posts during your event. A great tool to bring together your entire community including attendees at multi-hub events as well those unable to attend in-person.
Identify and Understand the Impact Your Influencers Have on Your Event
Maximize your reach by identifying, and monitoring the top influential users, and content related to your event. Measure how each influencer is adding to the overall reach, engagement, and impressions of your brand, campaigns, & events. Use data from the social media reporting dashboard to provide recommendations to influencers on how to optimize their posts and increase online engagement.
Choose the Pricing and Package Option that Best Fits Your Needs
Social Media Analytics can be used on its own OR can be used as part of an Event App purchase to prove the real impact of your event's social media and online reach to your sponsors and supporters.
3 trackers (hashtags or keywords)
Social media accounts monitoring 4 accounts: Instagram, Facebook Pages, Twitter, Tiktok, and Youtube
6 months of real-time tracking
Social Media Wall (onsite screens or website embeds)
Live reports and email notifications
Full influencer analytics
5,000 monthly posts, with sentiment analysis
Social network dashboard for comparing hashtags and trackers
The Ultimate Guide to Increasing Event App Adoption & Usage
So you've invested in an event app and are now in the design phase. It's all coming together but one thing still needs to be addressed…how will attendees know to download your event app (and use it)?
Download our free Ultimate Guide to Increasing Event App Adoption & Usage Guide, to learn how to develop a winning strategy to maximize attendee adoption and usage rates at your next in-person event.
Download the Guide
Create the Best Event Experience with the Most Trusted Event Technology
Event Apps
Show them everything, exactly how you want it.  With Eventmobi Event Apps, you can create an accessible, custom, feature-rich experience for your guests.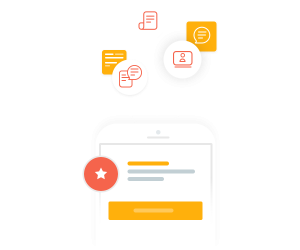 Learn More
Virtual Events Platform
EventMobi's professionally managed, end-to-end online events solution has everything you need design personalized attendee experiences, online & in-person.
Learn More