Easy Access to Registration Data for Creating a Custom Event Experience
EventMobi's Registration feature provides you with access to a powerful and integrated backend that enables you to build whatever kind of registration experience you want. Plus, with predictable pricing and unlimited attendee registrations, you'll never have to worry about unexpected cost increases.
Event Registration Tool Features
A Customized and Simple Event Registration System
Create fully customized event registration websites complete with white-labeled URL in your branding and style. Or, let us take care of the design and build for you.
Receive notifications as new registrations come through, and keep track of detailed registrant info in your dashboard, including the number of registrants per session.
The Easiest Check-in & Badging Experience
Offer a self-managed or fully managed check-in experience, with all the hardware and software you need to streamline check-in and badge printing.
Simple Event Registration and Payment
Use custom forms to capture all the information you need from your registrant. It's easy to collect payment with EventMobi—your attendees will have over a dozen ways to pay for their tickets.
Invites that Drum Up Excitement
Design custom invitation emails and send them to the people you want using segmented email lists. Follow up with automated emails and notifications to increase attendance.
CMS Integrations and More
Our extensive library of API integrations lets you connect virtually any system you use, automatically syncing data and saving you valuable time on event marketing and registration admin.
Online Event Registration Apps and Websites With Your Unique Branding
Create your own custom event website and show off your unique branding. The fully customizable website builder comes complete with a white-labeled URL.
Customizable Registration Forms as Simple or Complex as You Need
You have the ability to create custom registration forms according to your event needs. Multiple, adjustable registrant types, advanced session selection, and session capping can be added using conditional logic.
Flexible Event Registration Ticketing & Payment Processing
Our event registration and payment system makes it easy to receive payments from registrants, with a choice of over a dozen payment gateways, customizable tax rates, and automated registration close date and time.
Email Marketing for Your Event
Build invitation lists to segment your email list and invite specific people. It's never been easier to design custom invitation emails, build custom templates for declined invitations and RSVPs, and send automated emails, notifications, and event reminders.
An Event Registration Platform With a Powerful Backend Administration
Create custom admin roles and user rights allowing you complete control over who has backend access. Restrict access for view-only reporting and assign who can edit your event content.
Simple Registration Pricing
Website & Basic Registration
Our DIY registration package empowers you to organize a seamless event marketing, registration, ticketing, and check-in process. Access for unlimited admins included.
Full Service Design & Build
Our full-service option takes all the stress out of check-in and registration. Let EventMobi take care of setting up your event registration app and website from end to end.
Want to reach a global audience? Easily add additional languages, so you can send invites and event registration info in your audiences' first language.
Ready-to-Use Integrations
Your registration automatically syncs data for registrants, speakers, sessions, and custom fields. Choose from a plethora of turnkey pre-built event tech integrations and solutions. Your required integration is not supported out of the box? With Zapier, you can link your registration to 4000+ other tools without the need for any code.
Extensive & Flexible Reporting
View key registration data on our dashboards. General statistics include registration status, registrant type, registrants per session, the device used to register, and country/region of origin. Admins receive notification of new registrants. You can also create registration waitlists and view capacity.
Get an All-In-One Registration, Check-In and Badging Experience
Give your attendees a streamlined check-in & badge printing experience. With a physical kiosk situated at the onsite registration table, there's no need to worry about pre-printing badges. Attendees can quickly self-serve by checking in themselves and printing their own badges, saving you time, money, and headaches.
The Sponsorship Strategy Guide
With the rise of virtual and hybrid events, today's sponsors are becoming more discerning in the opportunities they choose to invest in. In this guide, we will show you how to create, package, and price sponsorship assets for your in-person, virtual and hybrid events.
Download the Sponsorship Guide
Create the Best Event Experience with the Most Trusted Event Technology
Event Apps
Show them everything, exactly how you want it.  With Eventmobi Event Apps, you can create an accessible, custom, feature-rich experience for your guests.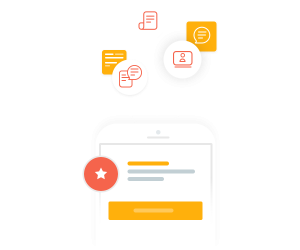 Learn More
Virtual Events Platform
EventMobi's professionally managed, end-to-end online events solution has everything you need design personalized attendee experiences, online & in-person.
Learn More