The Optimal Check-In and Badge Printing Experience
Self check-in or behind-the-desk mode
Each kiosk can support up to 200 visitors per hour
Touch screen kiosk allows for self check-in
Look up attendee details using a barcode scan or name lookup
Update or correct registrant information in real-time
Support walk-ins and last minute registration
Branded interface and badge design
Gamification challenge codes can be printed on each badge
Your Custom Badge will Showcase All the Information You Need in a Design that Highlights Your Brand
With our dynamic badge design capability, you can print additional fields or other event information such as session or sponsor details. We can even brand the kiosk sign-in screen and the check-in box with customized design and messaging.
Badge Options:
Material: Hard Plastic or Flexible Paper (2-sided, folded)
Design Service: We work with you to design the perfect badge
Size Options: 4×3, 4×6
Color(s) B&W, 2-Color, 4-Color, Full Colored badges are required to be pre-printed.
All-In-One Onsite Package
A comprehensive solution to address all your needs
Hardware & Software: A compact check-in box with tablet, printer and barcode scanner
Badges: 16 different options
Integration Setup: We take care of full integration with your registration and mobile event app
Design Service: We work with you to design the perfect badge
Full Setup, Shipping & On-Site Service: We will manage everything from gathering requirements, setup and managing the hardware and logistics on-site.
Onsite staff One of our experts will be there to support the check-in, live badge printing, and any last-minute registrants
Choose the Pricing and Package Option that Best Fits Your Needs
Check-in and badge printing can be purchased on its own OR can be part of an Event App purchase to make your event's check-in experience quick and painless. Get in touch with us today—we would be happy to create a customized quote for you based on your requirements.
Simple & Flexible Pricing
Starting at $3,500 USD per example requirement below:
Number of Registrants: 300
Number of Days On-Site: 1
Region: US
Badge: Flex-Paper, 2 sided, folded, 4″x3″, 2-colors
Kiosks (Badge Stations): 2
EventMobi's Registration Makes the Process Seamless
EventMobi's Advanced Registration provides you with access to a powerful and integrated backend that enables you to build whatever kind of registration experience you want. Plus, with predictable pricing and unlimited attendee registrations, you'll never have to worry about unexpected cost increases.
Learn More
The Complete Hybrid Event Checklist
The future of events is hybrid, and planners are arming themselves with the tools they need to hit the ground running.

Sign up now to access EventMobi's Complete Hybrid Event Checklist, a free template ready for you to copy and use as you plan your next hybrid event.
Download the Checklist
Create the Best Event Experience with the Most Trusted Event Technology
"…the cost savings was extremely beneficial."
We spent tens of thousands of dollars on printed material during our previous conference, so the cost savings was extremely beneficial.
Tanya Flores-Olney
GetWellNetwork
Multi-Event Management
Provide easy access to your entire event portfolio. Drive more registrations by cross-promoting events to your members, employees, and customers.
Learn More
Event Apps
Show them everything, exactly how you want it.  With Eventmobi Event Apps, you can create an accessible, custom, feature-rich experience for your guests.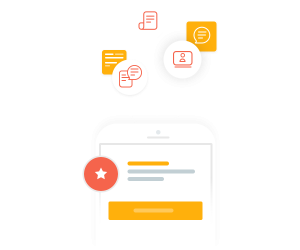 Learn More