Be a Hashtag Hero With Our New Social Media Dashboard for Events & Conferences
EventMobi is incredibly excited to officially launch the Social Dashboard, the newest addition to our event management platform. The Social Dashboard is designed to help you understand what the world is saying about your event, who your followers and influencers are, and how your social posts across key channels are engaging your attendees.
Over the past decade, we have all been amazed to see the impact social media has had on the event industry. However, as content creation and distribution have become easier, it is still difficult for event planners, marketers, and social media managers to understand what content, channels, and influencers have the biggest impact on their events.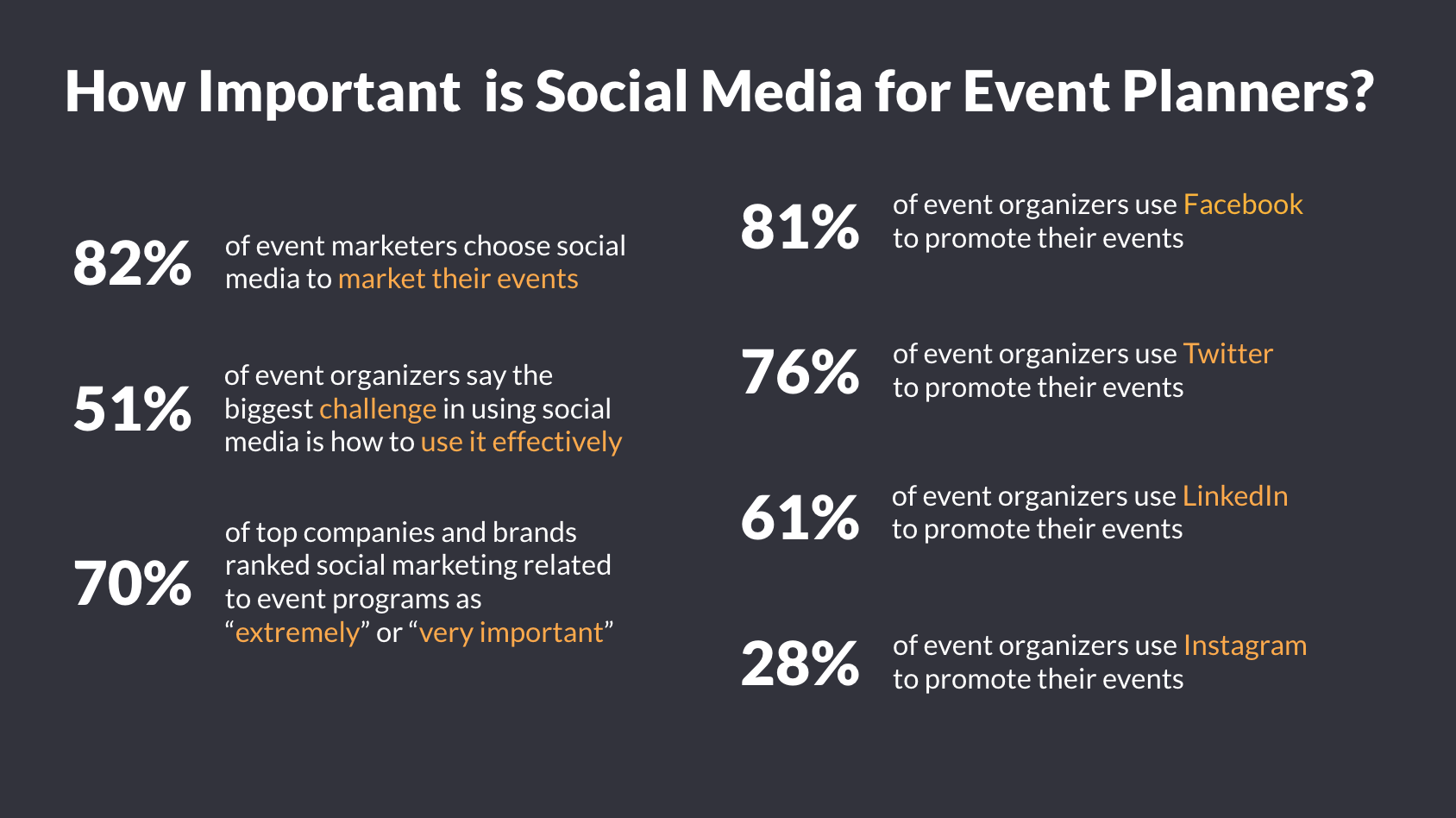 Event managers, marketers and social media managers can now use our Social Dashboard to easily track and aggregate keywords and hashtags across various channels to help optimize social content, identify influencers, and engage attendees on-site with a media wall display.

What is Social Dashboard and How Does It Work:
This new toolkit offers total visibility into the impact of your event social media strategy from 4 distinct advantage points:
Real-time Hashtag and Engagement Tracking: To help event marketers understand what the world is saying about their conference, festival or tradeshow
Influencer Management: To identify and monitor key influencers
Social Account Monitoring: To understand your follower demographics, while offering insight into the most effective attributes of your post
Media Wall: To engage attendees on-site with aggregate visual posts on large displays

Event & Campaign Monitoring using Hashtag and Keyword Analytics
Understand What the World is Saying About Your Event:
Monitor social posts and measure the impact of your event with real-time, actionable data
Understand your audience, their sentiment, and which elements of your marketing campaigns are most engaging
Comprehensive metrics within customizable, shareable, embeddable, and downloadable reports to show your event's social media reach and influence
Capture all posts and user-generated content about your event and easily identify and re-share the best content
Easily share and engage with trending online conversations when they have the most impact and reach
Compare the performance of different hashtags or year-over-year improvement
Influencer Management
Identify and Monitor Key Influencers:
Maximize your reach by identifying, and monitoring the top influential users, and content related to your event
Measure how each influencer is adding to the overall reach, engagement, and impressions of your brand, campaigns and events
Help your influencers make data-driven decisions that will optimize posts and increase engagement
Social Media Account Analytics
Understand Who Your Followers Are and What Posts Work Best:
Better understand who your followers are so you can speak to them in a way that will resonate
Use Customized Recommendation to grow your engagement by posting the perfect content at the perfect time
Measure your overall account growth, ranging from follower count to engagement on posts
Social Media Wall
Engage Your Attendees On-Site with a Real-Time Visual Content Display:
Help your attendees connect with each other and share their experiences by live-streaming their posts
Embed a real-time display on your website
Bring together attendees at multi-hub events as well those unable to attend in-person
Influencer Marketing
Understand just how much your influencers are impacting your campaigns and event goals:
Maximize your reach by identifying top influential users that mention your event
Measure how each influencer is adding to your overall reach, engagement and impressions
View social analytics and create dashboards to monitor influencer accounts
Use data to provide recommendations to influencers on how to optimize their posts and increase engagement
How to effectively use the Social Dashboard throughout your event life cycle
Pre-event: We all know that the right social strategy has a massive impact on creating a buzz that will drive registration. Beyond simply watching the number of sign-ups, being able to measure the impact of social conversations and content sharing across channels in real-time will
help you focus on what's working and stop spending time on what's not.
On-site: Knowing how to proactively curate and lead conversations that will not only engage your attendees but empower them to connect with the broader community is essential.
Post-event:
Keep your stakeholders informed with comprehensive reports.
Reshare the best User Generated Content (UGC) to keep the conversation going.
Develop more effective marketing strategy for your next event.
With the recent announcement of EventMobi's event marketing and advanced registration platform, EventMobi is excited to develop new features and tools that help event marketers and planners better promote their event and engage attendees on-site.