A Single Event Management Software Platform: Limitless Possibilities
Manage all of the technology your participants interact with from one easy-to-use event management software of any size. Choose only the features you need, or easily integrate Experience Manager with tools your organization already uses to make your event data flow seamlessly.
Try it Free
Registration
Email invitations, collect registrations, and check-in attendees with a single platform.
Event Apps
Build customized mobile apps that engage attendees before, during and after your events.
Networking
Foster attendees connections with one-to-one Messaging, an Activity Feed, and Group Discussion tools.
Gamification
Use fun competitions to drive foot traffic, education, and networking while rewarding top performers.
Schedule important reminders or send groups of attendees updates via Push Notifications and Alerts.
Polls & Surveys
Collect more attendee feedback and drive session engagement with polls and questions.
Live Display
Easily create branded digital signage that keeps attendees up-to-date and informed.
Event Analytics
Gather insights and better understand attendee behavior with live reporting.
Create the Best Event Experience with the Most Trusted Event Technology
"It really helped engage our attendees..."
The CSAE gamification challenges really helped with engaging our attendees. We designed it in a way that encouraged attendees to interact with each other in order to collect points. We had over 80 people playing the game throughout the conference—which went way beyond my expectations.
Rachel Lyon
Canadian Society of Association Executives
"Appreciated by attendees…..."
The EventMobi app was very well received and appreciated by attendees! Attendees had fewer logistical questions, were extremely engaged, and loved the live Q&A feature.
Samantha Harflett
Precima
Event Apps
Show them everything, exactly how you want it.  With Eventmobi Event Apps, you can create an accessible, custom, feature-rich experience for your guests.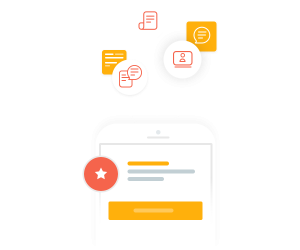 Learn More
Virtual & Hybrid Events Platform
EventMobi's professionally managed, end-to-end online events solution has everything you need design personalized attendee experiences, online & in-person.
Learn More